Manual & Automated workflows for DNA / RNA extraction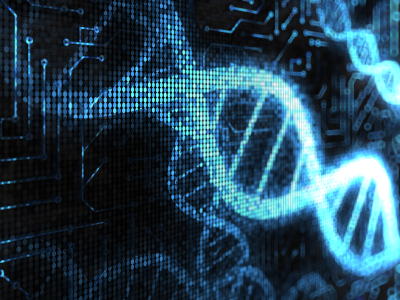 PurePrep 96 Nucleic Acid Purification System
 PurePrep 96 is an automated DNA and RNA purification system, suitable for high throughput workflows with up to 96 samples per run.
The device uses magnetic separation technology for different matrices like blood, cultured cells, bacteria, tissues, cell-free body fluids, and plant samples.
The small-footprint system enables high-speed, high-quality processing with magnetic rods used to transfer magnetic beads through the various purification phases of mixing, binding, washing and elution resulting in purified DNA and RNA.
The PurePrep 96 is compatible with a diverse range of other automated systems for a complete workflow.
The system is optimized for use in combination with our PurePrep extraction kits. 
Magnetic Separators for Manual Use
These separators are intended for manual processing in microtubes, microplates and PCR tube-strips. The separators are available as transparant acrylic versions for optimal visual inspection needs and in chemically resistant polyoxymethylene (POM) for routine use of organic solvents.

MagSi-DX Pathogen kits are intended to be used for the isolation and purification of viral RNA for subsequent in-vitro diagnostic purposes. The kit can be used with human respiratory swabs and saliva. The kit is designed to be used with any downstream application with amplification and detection of viral RNA (RT-qPCR, sequencing).
The MagSi-NA Pathogens kit allows cost-effective extraction of DNA and RNA from a variety of sample materials like serum, plasma, oropharyngeal swab, nasopharyngeal swab, or any other respiratory samples. Purified total nucleic acids can be used for qPCR based or any other enzymatic pathogen detection method. The ready-to-use reagents and simple protocol are convenient in use and easy to automate. The included MagSi-PA VII magnetic beads are optimized for fast separation even from viscous sample lysates.
Product

Reference

PurePrep 96 Nucleic Acid Purification System (CE)

MM-Separator M12 + 12 P (CE)
Magnetic separator for manual processing in 12 x 1.5 mL and 12 x 2 mL tubes, POM

MM-Separator M96 P (CE)
Magnetic separator for manual processing in 96-well microplates, POM

MagSi-NA Pathogens kit (96 preps) (RUO)

MagSi-NA Pathogens kit (10x96 preps) (RUO)

MagSi-NA Pathogens kit (5K preps) (RUO)

MagSi-NA Pathogens kit (25K preps) (RUO)

MagSi-DX Pathogens kit (96 preps) (CE-IVD)

MagSi-DX Pathogens kit (10x96 preps) (CE-IVD)

MagSi-DX Pathogens kit (5K preps) (CE-IVD)

MagSi-DX Pathogens kit (25K preps) (CE-IVD)