The 
DeepChek® Assay -HIV Integrase Genotyping and Drug Resistance
 is intended to be used for HIV-1 genotyping and provides antiretroviral susceptibility information for protease inhibitors (PI) and reverse transcriptase inhibitors (NRTI, NNRTI). It combines target-specific PCR reagents with in vitro diagnostic software both compatible with either Sanger or Next Generation Sequencing platforms.
.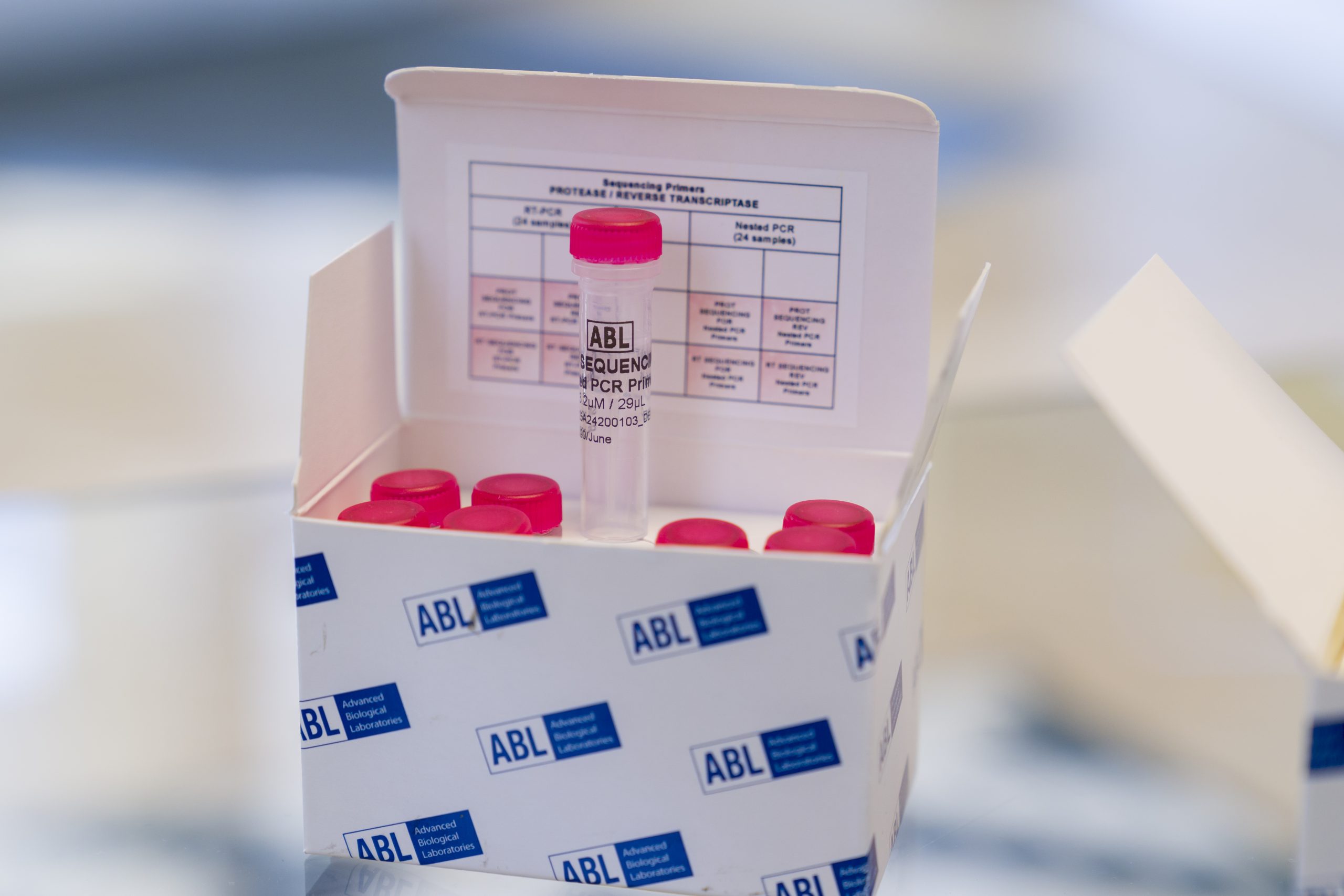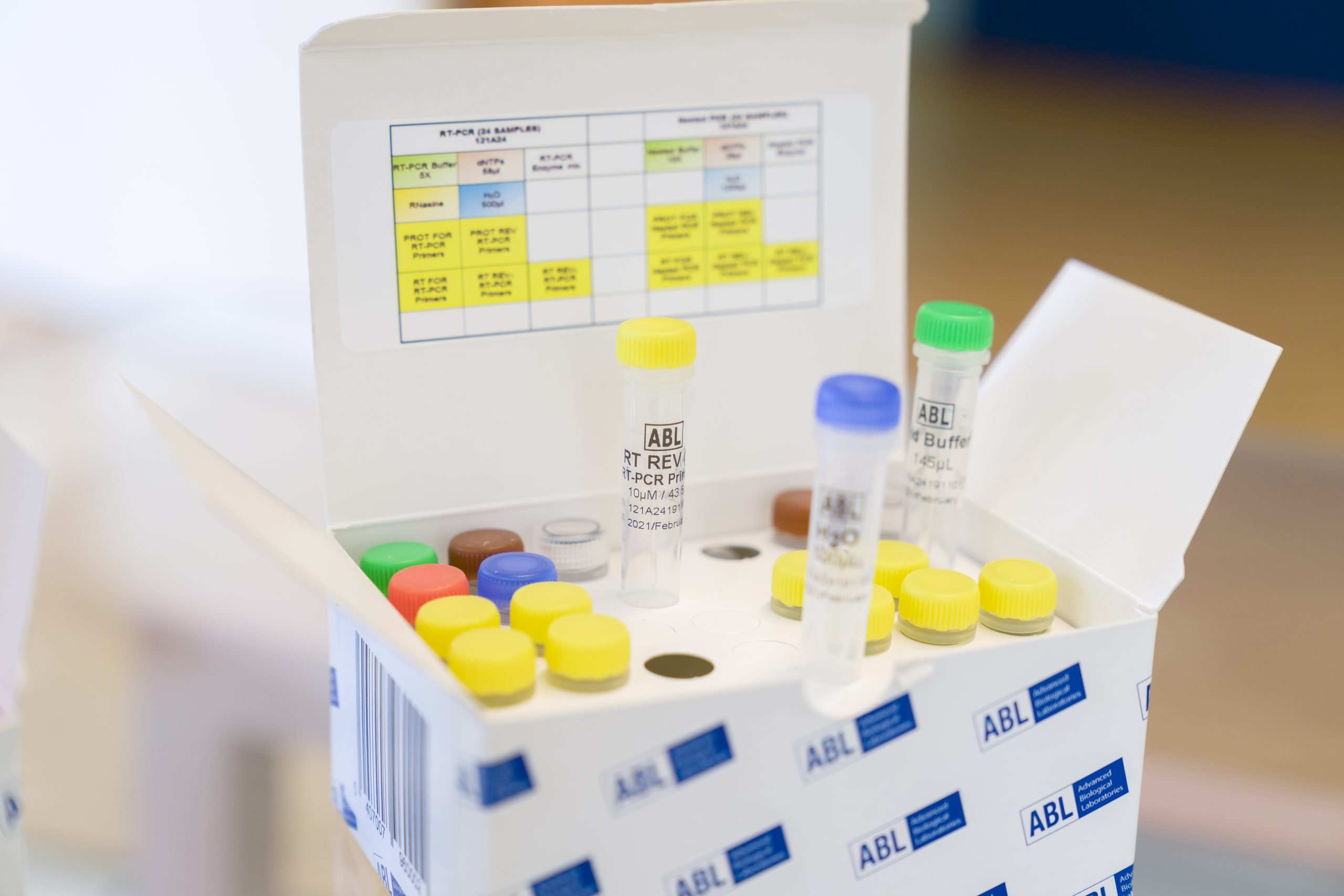 | Technology | Security | Main Features | Additional Features | Services |
| --- | --- | --- | --- | --- |
| • Web-based (browser only) • Software & database • Local or Cloud (+HDS) hosting • Unlimited user accounts •Unlimited analyses | • Data access restriction (pools, read-only mode…) •Logging of user accesses •Encrypted database • Reports validation | • SANGER data management (AB1, FASTA) with embedded chromatogram editor • NGS data management (FASTQ) with dedicated pipeline • Genotyping (per sample & cumulative) • Subtyping • Virtual-phenotyping • Drug resistance through up-to-date guidelines • GSS determination and regiment ranking • Tropism • Reporting & labelling | • Report customization • Contamination check • Quality control • Export (reports, FASTA, XML…) • Batch mode analysis • Data mining | • Constant updates • Annual upgrades (versions) • Historical data import • LIMS integration • HIS integration • Support • Trainings |
Characteristics & Performances
Compatibility with Capillary Electrophoresis (SANGER) platforms

Compatibility with Next Generation Sequencing platforms

CE-IVD – ISO-9001 manufacturing

Serum, plasma, pro-viral DNA, DBS

RT-PCR & Nested-PCR reagents (enzymes, master mixes, primers, dNTPs...), SANGER sequencing primers, protocols for SANGER and NGS sequencing, SANGER or NGS software analyses for 24 samples through a Cloud access

1000 cp/mL for 400 µL plasma/serum. Protocols for low viral loads (>200 - 300 cp/mL) available

Validated on most of the subtypes and CRF strains

From sample to result in ~15 hours for SANGER and ~30 hours for NGS (depending on the platform)

PR: codons 1 to 99, RT: codons 1 to 320

Compatible extraction methods

Automatic (MagNA Pure Compact Nucleic Acid Isolation Kit I - Roche, Promega - Abbott), Manual (Manual extractions using QIAamp® Viral RNA - Qiagen)...

Data analysis and interpretation software

Included (DeepChek-HIV / CE-IVD)

Subtyping, amino-acid mutations detection, nucleotide changes detection, drug resistance, NGS run quality report, GSS, clinical genotyping report...

Flexible, through up to 7 different up-to-date guidelines including HIVdb/Stanford, ANRS, geno2pheno, Rega,...

Unlimited updates & upgrades of the software, support, training...

Local servers, historical data import, integration with LIS and HIS, integration with sequencers, automation of the IT workflow, customization...
For NGS Sequencing (DeepChek®-HIV CE-IVD)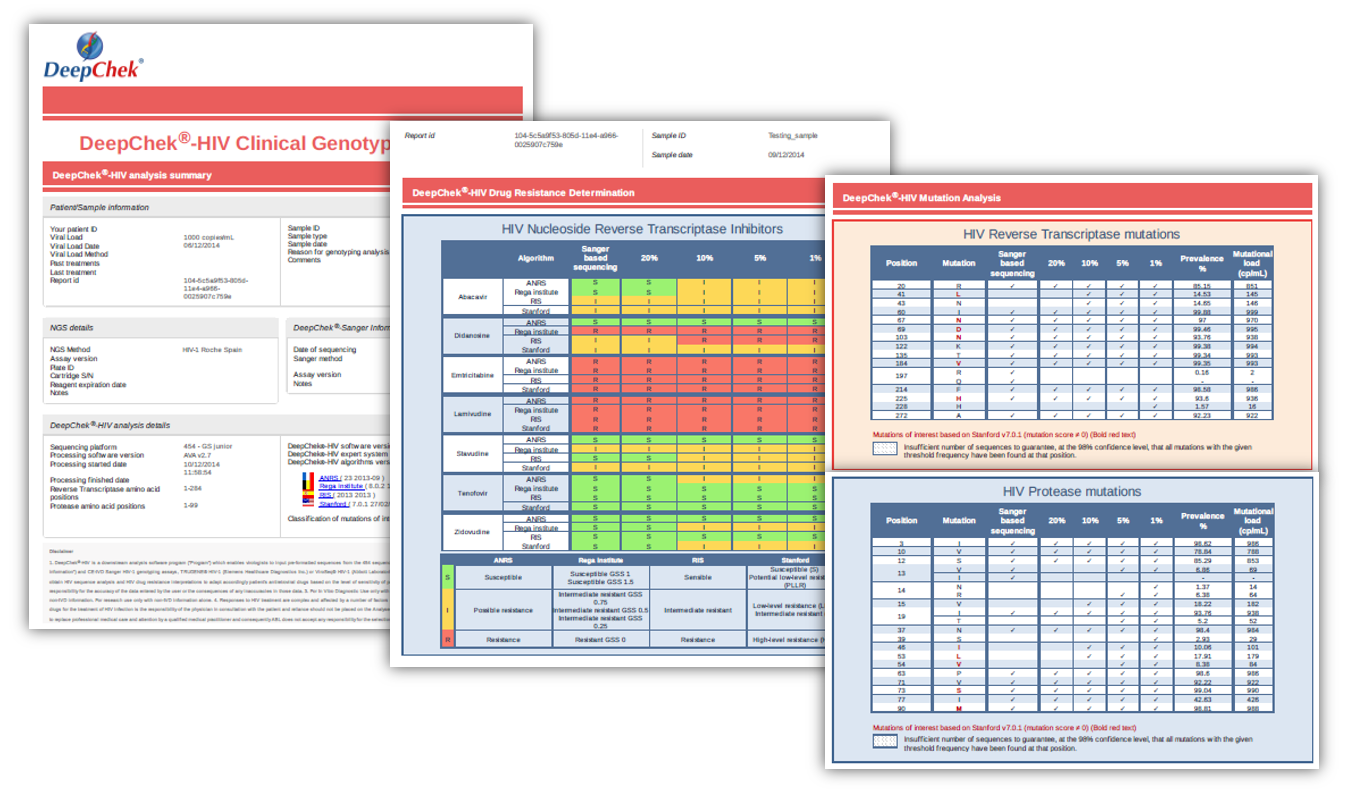 For SANGER Sequencing (Viroscore® CE-IVD)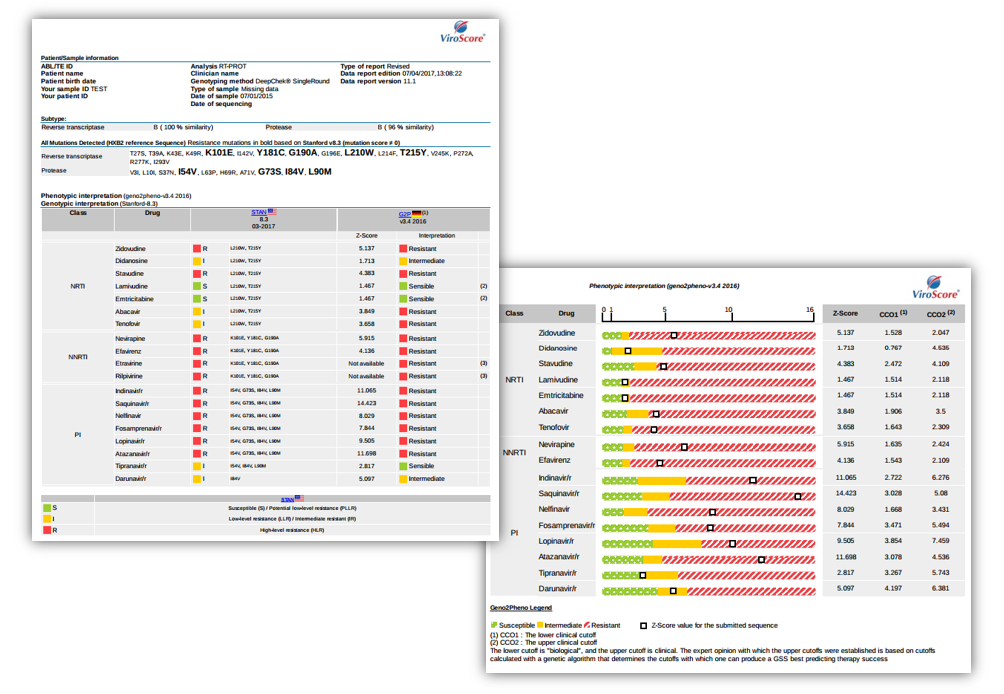 Product

Reference

DeepChek® Assay PROTEASE / REVERSE TRANSCRIPTASE Genotyping and Drug Resistance (CE-IVD)

DeepChek® HIV Software (CE-IVD)

ViroScore-HIV Annual Software License (CE-IVD)